Questa primavera il colore top è il verde menta. Credo che questo colore sia assolutamente innovativo, sembra quasi che sia stato appena inventato! E mi chiedo come la moda fino ad adesso abbia potuto farne a meno! Anche Lady Gaga ci ha dato un accenno nel video
Marry the Nigh
t, dicendo "Credo anche che il menta sarà favoloso nella moda la prossima primavera!". Ecco alcuni accessori e abiti di questo colore che trovo deliziosi! Voi cosa ne pensate? Li indossereste? Avete un altro colore preferito per la primavera/estate? Aspetto le vostre gocce di miele.
xoxo Honeydreams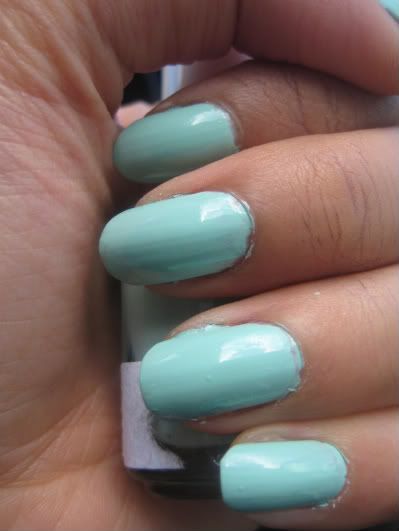 This spring, the top color is mint green. I think the color is totally new, it seems like it's just been invented! And I wonder how up to now fashion has ever managed without it! Lady Gaga gave us a hint in the video
Marry the Nigh
t, saying: "I also believe that Mint will be very big in fashion next spring!" Here are some accessories and dresses of this color that I find delicious! What do you think about them? Would you wear them? Do you have another favorite color for the spring/summer? Waiting for your honey drops.
xoxo Honeydreams
Ce printemps, la couleur du haut est vert menthe. Je pense que la couleur est totalement nouveau, il semble que cela vient d'être inventé! Et je me demande comment la mode jusqu'à présent jamais réussi sans elle! Même Lady Gaga nous a donné un indice dans la vidéo
Marry the Nigh
t , disant: «Je crois aussi que vert menthe sera fabuleux à la mode au printemps prochain." Voici quelques accessoires et vêtements de cette couleur que je trouve délicieuse! Que pensez-vous? Li indossereste? Avez-vous une autre couleur préférée pour le printemps / été? J'attends vos gouttes de miel.
Honeydreams xoxo
Esta primavera, el color superior es de color verde menta. Creo que el color es totalmente nuevo, que parece que acaba de ser inventado! Y yo me pregunto cómo la moda hasta la fecha ha podido vivir sin él! Incluso Lady Gaga nos ha dado una pista en el video
Marry the Nigh
t , diciendo: "También creo que el verde menta será fabuloso en la moda la próxima primavera." Éstos son algunos de los accesorios y prendas de vestir de este color que me parece delicioso! ¿Qué piensa usted? Li indossereste? ¿Tiene otro color favorito para la primavera / verano? Espero sus gotas de miel.
xoxo Honeydreams